I wish I really knew how to play poker. Then I wish I could play against Obama and Biden because, as they drip with desperation, they fold oh so easily. Joe Biden just made the worst trade since 2014, when Barack Obama traded five high value terrorists (the Taliban Dream Team) for a traitor (Bowe Bergdahl). I still remember Bergdahl's father in his best Islamic beard in the Rose Garden.
Before that, the worst trade was the Red Sox trading Babe Ruth.
Biden traded an arms dealer (the "Merchant of Death") convicted of conspiring to kill Americans for an America-hating pot-smoking lesbian basketball player who refused to stand for the American flag and wants men to share toilets with women.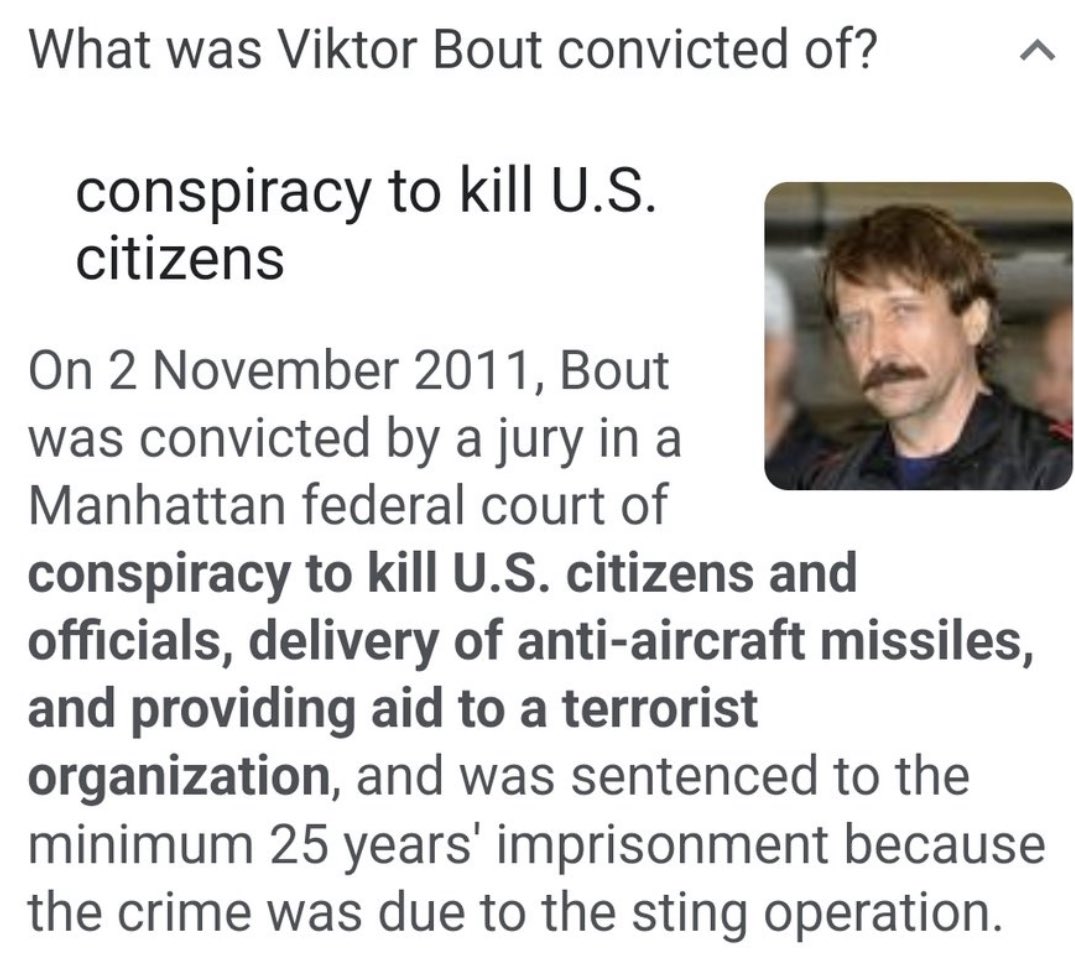 Who wasn't freed? Paul Whelan, Marine
'I am greatly disappointed that more has not been done to secure my release, especially as the four year anniversary of my arrest is coming up,' Whelan told CNN in a phone call from the remote Russian penal colony where he is serving a 16-year sentence. 'I was arrested for a crime that never occurred. I don't understand why I'm still sitting here.
But wait, it gets worse. A lot worse.
Biden has the gall to say this
Joe Biden on the Brittany Griner trade with Russia:

"This was not a choice of which American to bring home." pic.twitter.com/7APIBb3kLr

— Daily Caller (@DailyCaller) December 8, 2022
The only people stupid enough to buy this are white liberals, and I bet even they have doubts. We know what's going on here
Biden's prisoner swap continues a pattern in which Democratic administrations swap high-level prisoners, and even pallets of cash, for Americans held abroad. President Donald Trump used threats and pressure instead.

The choice of Griner over Whelan may reflect the preferences of Biden's political base. The WNBA star and celebrity is also a black lesbian, who protested the U.S. national anthem. Whelan is a middle-aged white man.
This trade was brokered by Vladimir Putin along with Saudi Crown Prince Mohammed bin Salman. You might remember that Biden tried to cajole MBS into pumping more oil in order to drop prices in time for the fall election. Biden then granted MBS immunity for the murder of journalist Jamal Khashoggi in return increasing the oil supply.
Also left behind was Marc Fogel, an American teacher incarcerated for a drug charge very much the same as Griner.
Fogel worked as a history teacher for years at the Anglo-American School in Moscow, where his students included the children of U.S. diplomats, CNN reported.

He was arrested in August 2021 at a Moscow airport after entering the country with roughly 17 grams of cannabis that his family and lawyer said was prescribed by a doctor in the U.S. to treat chronic pain. His case holds an interesting parallel to that of Griner, who was arrested in February this year for allegedly possessing cannabis oil when she arrived in Moscow.
Whelan was in Russia for a wedding when he was seized by Russian authorities for a trumped-up espionage charge.
Without a doubt, George Clooney, Mark Ruffalo, Jennifer Lawrence, and the rest of the dipsh*t Hollywood crowd will cheer Griner's liberation as some kind of miracle and the legions of fans of these morons will rejoice. Not a single concern for those who remain will be uttered.
Vlad gets his guy, MBS got his immunity, and loser Biden got the novelty. I have had nothing but contempt for Biden since 1987 but this is simply indescribable. That a**hole couldn't get three Americans for a very high-value Merchant of Death. He is a POS.
He doesn't give a damn about America or Americans. But what could you expect from a compromised President who thinks Ukraine is important but the border security is not.
DISGUSTING: Joe Biden visits Arizona & accidentally confirms what we all knew: he does not care one bit about the Border Crisis.

Reporter: "Why would you visit our state and not visit the border?"

Sleepy Joe: "There are more important things going on" pic.twitter.com/pPBGPktOti

— Kari Lake (@KariLake) December 6, 2022
More important things going on- like freeing the black pot smoking America hating lesbian basketball player and leaving behind the white American men who don't hate their country.
I hope people wake the eff up.
UPDATE
Tough guy
"Don't you dare do this again or we'll give you another prize!"
State Dept.'s @nedprice on Griner prisoner swap: We've "made clear … that there will be a steep price and there will be steep consequences to pay" if more Americans are taken hostage. pic.twitter.com/TeZAcrGY3i

— Tom Elliott (@tomselliott) December 8, 2022
The nation is being led by buffoons.