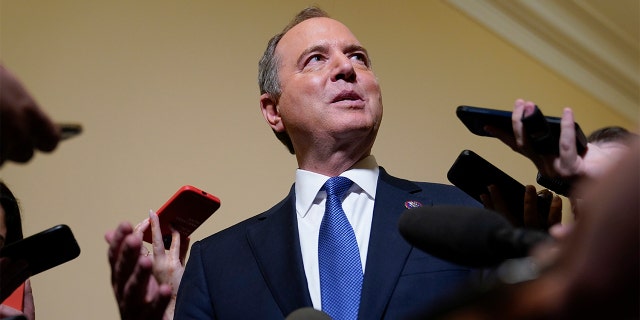 It was revealed in the latest "Twitter Files," that the office of Rep. Adam Schiff, D-Calif., made requests for Twitter to suspend certain accounts.

In the second of two back-to-back batches of Elon Musk's "Twitter Files" shared on Tuesday by Substack writer Matt Taibbi, he reported that Twitter "received an astonishing variety of requests from officials asking for individuals they didn't like to be banned."

An example he shared was one sent in November 2020 by Schiff's office, who contacted Twitter hoping the tech giant would take action regarding "alleged harassment from QAnon conspiracists" against Schiff's staff, including aide Sean Misko.

"Remove any and all content about Mr. Misko and other Committee staff from its service- to include quotes, retweets, and reactions to that content," the request to Twitter read. "Suspend the many accounts, including @GregRubini and @paulsperry, which have repeatedly promoted false QAnon conspiracies."

Schiff's office also requested that Twitter "stop the spread of future misinformation on Twitter" regarding committee staff and "label and reduce the visibility of any content."

"Even Twitter declined to honor Schiff's request at the time," Taibbi wrote, noting Twitter's responses to Schiff's office repeatedly saying "we don't do this." As Taibbi noted, though, Sperry was later suspended.
More at Fox News
A conspiracy theorist is often defined as someone who is ultimately proven to be right.
And Adam Schiff is a ba*tard.