I love Steve Inman, who takes video clips and adds his commentary to them. Inman is hilarious. He can be found on Twitter and on Rumble
In this clip Inman takes on Antifa. Antifa are a bunch of cowardly soy boy wankers. That much you know. They gang up and attempt to intimidate people, using fascist tactics while accusing other of being fascists. Although the video with the commentary is funny, I realized after a bit that this was the perfect instructional video to demonstrate the tactics of the Antifa wimps. Watch:
A group of people on one corner in a Texas city were peacefully protesting drag shows for children. The Antifa wimps cross the street to confront them. Then it gets interesting. Carrying their trademark black umbrellas which are employed to block video recording and repel would be responders, two Antifas form a line as a third comes from behind. The third creep then unholsters a spray of some sort, likely pepper spray or bear repellent and ambushes the peaceful group, spraying their eyes with their weapon. As the peaceful group members wipe their eyes, a fourth and a fifth jackass move into the ambush site with the fourth wimp openly carrying and the fifth wimp brandishing an assault rifle.
It could not be more obvious that this is a message- respond to our attack and we'll shoot you.
These actions constitute a number of violations of Texas Code Title 9 Chapter 42:
(3) creates, by chemical means, a noxious and unreasonable odor in a public place;

(4) abuses or threatens a person in a public place in an obviously offensive manner;

(8) displays a firearm or other deadly weapon in a public place in a manner calculated to alarm;
#8 could be either a misdemeanor or a felony and this was a close call.
You'll notice that at about 1:00 into the video that the cockroach in the greenish overcoat who brandished the assault rifle attempts to intimidate the cops who responded.  He backs off and the soy boy wankers attempt to flee. One of the wankers tries to block the cops with his umbrella, but this ain't New York or SF. It's Texas. It's a model of how to handle these wieners.
Two of the "Commie Cockroaches" are arrested that I could tell but more should have been arrested, including the cockroach in the green overcoat.
Three Antifa cockroaches were arrested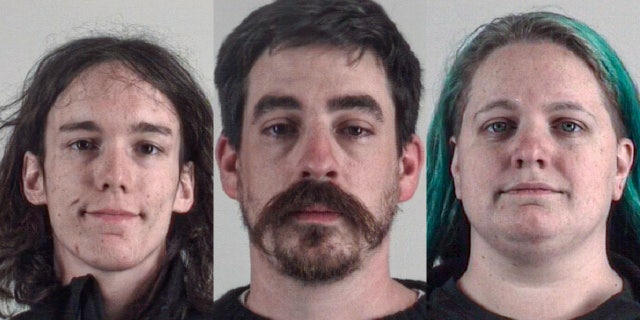 One was "non-binary."
Samuel Fowlkes, the first arrestee, is a 20-year-old self-identifying nonbinary. He was arrested on charges of resisting arrest, search, or transport; assaulting a peace officer; evading arrest or detention; and four counts of assault causing bodily injury.

Fowlkes' bail was paid out at $22,500.

Christopher Guillot, a 33-year-old leader of the JBGC, was arrested for assaulting a peace officer and interfering with public duties during an ambush of Fort Worth police officers.

Guillot's bail was paid out at $9,500.

Meghan Grant, a 37-year-old who identifies as transgender nonbinary, was also arrested. Grant was arrested for resisting arrest search or transport and interfering with public duties.

Grant's bail was paid out at $4,000.
This is Samuel Fowlkes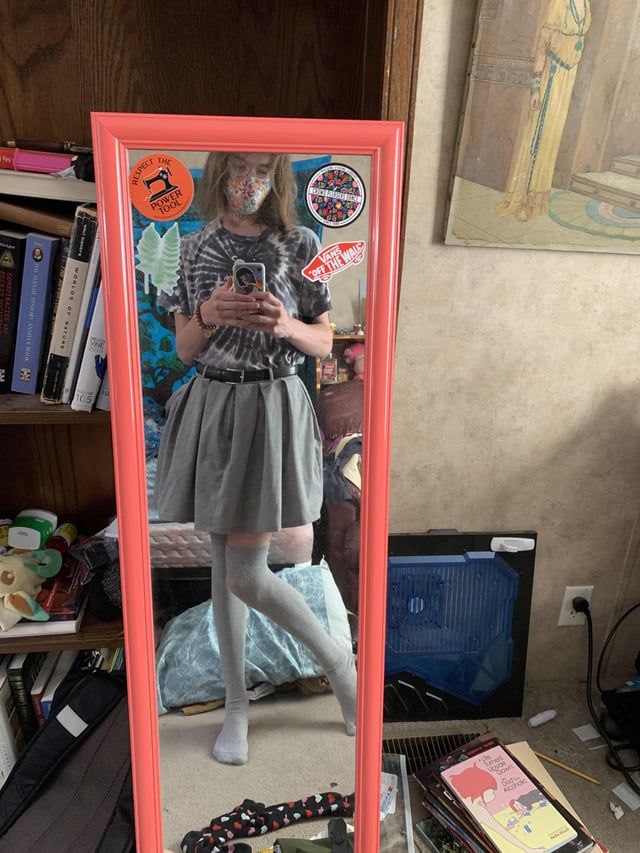 Trans women seem pretty aggressive.
They screamed like little girls when arrested and the remaining cockroaches tried to intimidate the cops
Breaking: @fortworthpd arrested violent #Antifa suspects (part of Elm Fork John Brown Gun Club) who attacked protesters of a family-friendly drag event. Antifa members in black bloc are unable to "de-arrest" their comrades who call for help in escaping. pic.twitter.com/ijG5Cxu328

— Andy Ngô 🏳️‍🌈 (@MrAndyNgo) April 23, 2023
This is fun to watch in its entirety, especially at about 4:20 in when Grant got herself arrested.
(1 of 2) Video of Protest Report #230030255 pic.twitter.com/HAXzEGp6xC

— Fort Worth Police (@fortworthpd) April 24, 2023
It should be illegal to wear a facemask when carrying a weapon. Period.
The above is a perfect example of the tactics of the Commie Coward Cockroaches of Antifa and how they should be dealt with.
"Commie Cockroaches."  You gotta love it. And you gotta love Texas.
#FAFO