Some things are so predictable. For instance, take Black Lives Matter. This is their "about us" statement
#BlackLivesMatter was founded in 2013 in response to the acquittal of Trayvon Martin's murderer. Black Lives Matter Global Network Foundation, Inc. is a global organization in the US, UK, and Canada, whose mission is to eradicate white supremacy and build local power to intervene in violence inflicted on Black communities by the state and vigilantes. By combating and countering acts of violence, creating space for Black imagination and innovation, and centering Black joy, we are winning immediate improvements in our lives.
It's also very lucrative for those at the top. Last year BLM raised $90 million dollars, some of which was used to fuel a spending spree for one of BLM's founders, Patrisse Cullors. The self-described "trained Marxist" socialist spent more than $3 million purchasing high-end homes some of which were in largely white neighborhoods.
The self-described Marxist last month purchased a $1.4 million home on a secluded road a short drive from Malibu in Los Angeles, according to a report. The 2,370-square-foot property features "soaring ceilings, skylights and plenty of windows" with canyon views. The Topanga Canyon homestead, which includes two houses on a quarter-acre, is just one of three homes Khan-Cullors owns in the Los Angeles area, public records show.
Cullors apparently has a interest in spreading the movement into the Bahamas
Last year, Khan-Cullors and Khan were spotted in the Bahamas looking for a unit at the Albany, a real estate source who did not want to be identified told The Post. The elite enclave is laid out on "600 oceanside acres" and features a private marina and designer golf course. Current homes for sale include a nearly 8,000-square-foot, six-bedroom townhouse with a media room and marina views. The price is only available upon request, according to the resort's website.
In 2015 Cullors called for the end of "imperialistic" Israel.
In the face of the spending uproar, Cullors is departing BLM. CNN puts it this way- she's "transitioning":
Black Lives Matter co-founder Patrisse Cullors has announced that she's transitioning out of her role as executive director. On Thursday, she said on her YouTube channel, "… I feel excited for me, and my next journey." Cullors revealed that at the end of 2019 she had stepped back from the organization, but people within BLM asked her to come back during last summer's uprising.
But CNN left out something rather important- Cullors is transitioning to book and movie deals.
The embattled co-founder of Black Lives Matter announced on Thursday that she's resigning as executive director amid criticism over her lavish lifestyle. Patrisse Cullors, 37 — who has been at the helm of the Black Lives Matter Global Network Foundation for nearly six years — said she is leaving to focus on a book and TV deal.
I'm putting down a marker now. Part of that transitioning will be to the Hollywood red carpet and bashes. She's already primping for that new role.
Fancy accouterments for a trained Marxist, no?
The trained Marxist Cullors has gone full capitalistic glam while trying to maintain the veneer of dedication. But what has BLM actually done for anyone?
"Cullors and the foundation have said they do support families without making public announcements or disclosing dollar amounts."
Mothers who have lost their sons during police shooting incidents are criticizing Black Lives Matter co-founder Patrisse Cullors, who recently announced that she was parting ways with the group. "They are benefiting off the blood of our loved ones, and they won't even talk to us," Samaria Rice, the mother of a 12-year-old boy who was fatally shot by Cleveland police in 2014, told the New York Post. "I don't believe she is going anywhere."
…
Rice described the announcement as a "façade" and predicted that Cullors was "only saying that to get the heat off her right now." "They are benefiting off the blood of our loved ones, and they won't even talk to us," said Rice. Lisa Simpson, who claims she never received funds that the Black Lives Matter Los Angeles chapter raised after Los Angeles Police Department officers shot and killed her 18-year-old son Richard Risher in 2016, similarly said that the director was personally profiting from BLM's fundraising.
A former BLM activist became disenchanted with the organization:
In a video published Wednesday by TakeCharge, a Minnesota-based, black-led movement that rejects Critical Race Theory (CRT) and woke culture, Rashad Turner described how he became a founder of BLM in St. Paul, but came to realize, after only a year on the inside of the organization, that caring for black lives, black children, and black families was the least of the radical group's concerns.
Turner learned "the ugly truth":
In 2015 I was a founder of Black Lives Matter in St. Paul. I believed the organization stood for exactly what the name implies, black lives do matter. However, after a year on the inside, I learned they have little concern for rebuilding black families, and they cared even less about improving the quality of education for students in Minneapolis. That was made clear when they publicly denounced charter schools, alongside the teachers' union. I was an insider in Black Lives Matter, and I learned the ugly truth: the moratorium on charter schools does not support rebuilding the black family, but it does create barriers to a better education for black children.
BLM joins the pantheon of organizations like NAN and PUSH that proport to help black people but have little to show for all the money they collect. They seem best at buying mansions, expensive suits and seats on private jets for their leaders.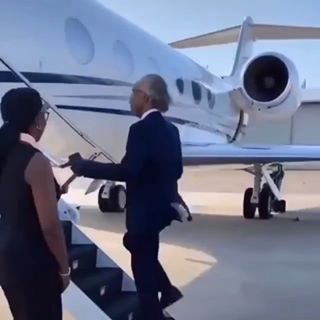 To paraphrase Shakespeare, this seems like  a tale told by a Marxist, full of sound and fury, signifying nothing other than the pursuit of the trappings of capitalist wealth.  BLM, like its predecessors, is not interested in healing and making lives better. It's consumed with the pursuit of wealth and power, which it derives from division and hatred, especially of America.