Of late there have been a number of shooting deaths all of which are tragic but the ones that could easily have been prevented are particularly sad. The two that stand out are the deaths of Daunte Wright and Adam Toledo.

Daunte Wright was shot when Officer Kim Potter drew the wrong weapon. She meant to tase Daunte Wright but wound up shooting and killing him. The media portrayed him this way




Wright's mother described her son
The mother described her son as "an amazing, loving kid" who "had a big heart," "bright" smile and "loved basketball."

"He had a 2-year-old son that's not going to be able to play basketball with him. He had sisters and brothers that he loved so much," Katie Wright said. "He just had his whole life taken away from him. We had our hearts pulled out of our chests. He was my baby."
She wondered what happened:
She said she's unsure why the situation escalated.

"I know my son was scared. He's afraid of the police, and I just seen and heard the fear in his voice," she added. "But I don't know why and it should have never escalated the way it did."
That question can be answered.
Wright, the 20-year-old black man who was shot by in an apparent accidental discharge, had previously been charged with first-degree aggravated robbery, fleeing from police, and possession of a handgun without a permit. Wright also had a warrant for his arrest out at the time of his fatal shooting after failing to appear in court for the fleeing and weapons charges.
Had he been taken into custody, he was going to jail but he would be alive. He was not pulled over for an air freshener. He was pulled over for an expired registration.

This is the side of Daunte Wright the media didn't want you to see.

The other truly tragic death was that of Adam Toledo. Once again, this is the side of Toledo the media portrayed.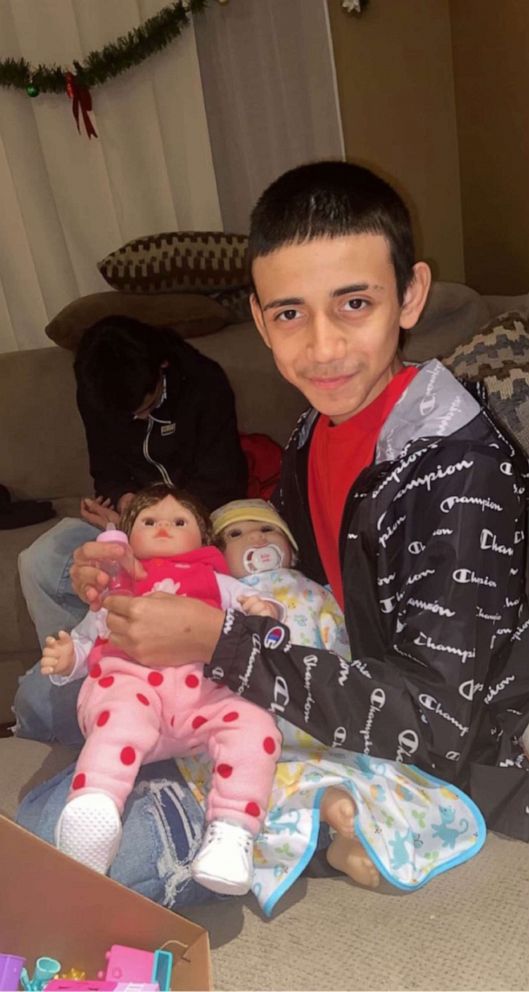 Marco Toledo Jr., Adam's eldest brother, remembered the seventh-grader as the "most loving and caring little kid" he knew. In an email to ABC News, Marco Toledo, 22, said one of his favorite memories of his brother was that when he got his first car, Adam and Anthony would always want to help wash it. Adam Toledo loved movie nights at home — some of his favorites were "I Am Legend" and "Cloudy with a Chance of Meatballs," Marco Toledo said. The teen also was a fan of zombie movies.
ABC deceptively edited a video to make it appear that Toledo was never armed.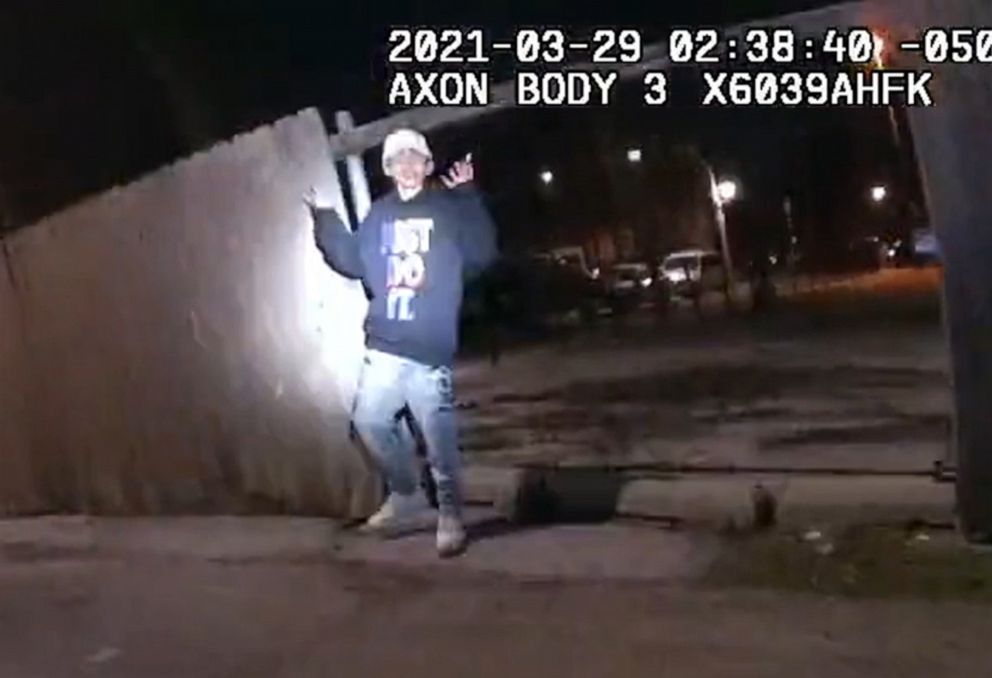 But a fuller explanation showed that Toledo did indeed have a weapon in his hand just prior to being shot







Just as the officer closed in on Toledo after chasing him, Toledo threw down the gun and threw his hands into the air. The officer discharged his weapon. The two events were separated by eight tenths of a second.
The video, according to police, shows a gun in Toledo's right hand as he nears an open area of fence next to an empty lot. Toledo turns to his left, toward the officer, and what police say is the gun disappears behind his right side. Toledo begins to raise his hands as he's facing the officer when the officer fires his weapon.


From the time police said the gun was first visible on body-worn camera footage in Toledo's hand, to the time the officer fired his weapon, was eight tenths of a second. In that period of time, his right arm disappears behind the fence before he begins to raise both hands.
The weapon was found behind the fence. The magazine had been emptied.


The officers were responding to shots fired.

As I said, these are tragic deaths but in the end I put the responsibility where it belongs.

With the parents.

Adam Toledo was 13 years old. We would all like to know what the hell a 13 year old was doing out with a gang banger at 2:30 in the morning. We'd like to know how in the hell he got hold of a hand gun. Adam had a history of being whereabouts unknown so this wasn't something out of the blue.
On Friday afternoon, Don Terry, director of the Police Department's Office of News Affairs, told Block Club that Adam Toledo was reported missing on March 26. The following day, police checked with the boy's mother, who told them he had returned home.
Yet his parents let it happen again. Had Toledo's parents cared half as much as him while he was running around in the middle of the night as they did after he'd been shot he'd be alive today.

Daunte Wright was 20 years old. In the video he was flush with cash. Somehow he was making selfie videos which were and are publicly available but his parents shut their eyes to what he was doing. Daunte Wright had been twice arrested, once in 2019 and again in 2020 inclusive of illegal possession of a firearm.

It is simply not believable that his parents did not know of either.

We would see a lot better policing if we first saw better parenting.