On his first day in office Joe Biden made his priorities very clear. He has determined that political Correctness will be the guiding light above all other concerns.
One of the very first things Biden did was to make sure everyone working in the White House would be able to choose their desired pronouns.
President Biden's administration has already made some modifications to the White House's online contact form.

The form gives users the option to list their preferred pronouns, with possible responses including "she/her," "he/him," "they/them," "other," and "prefer not to share." The website also offers expanded options of user prefixes, with "Mx.," "other (please specify)," and "none" listed alongside the more conventional "Mr.," "Ms.," "Mrs.," and "Dr."
Biden is determined to make the country less safe. Biden ordered work on the border wall stopped, despite its success. You know how liberals say that walls and gun don't work? Did you see the Capitol the other day?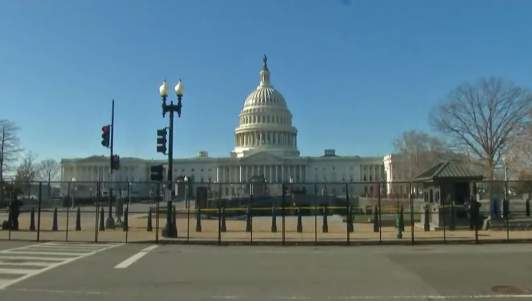 That's a fence topped with razor wire. And there were a lot of people with guns. About 20,000 of them.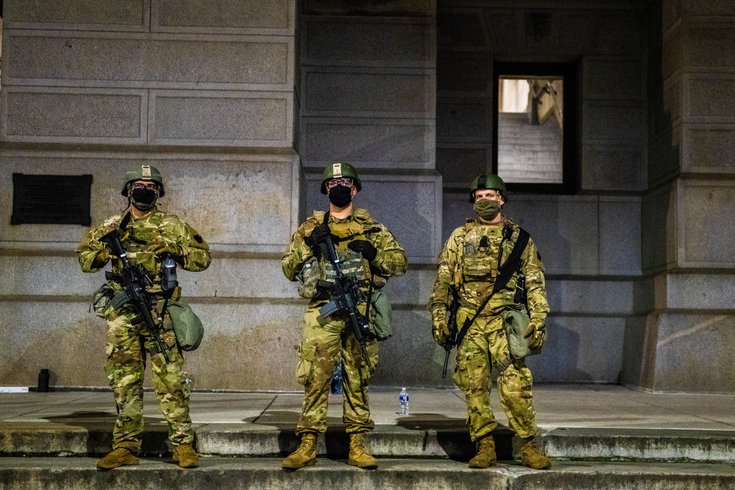 Which is really odd since liberals tell that neither walls nor guns keep anyone safe.
Biden is determined to open the borders and promote illegal immigration.
Biden is determined to open the doors to countries that sponsored terrorism.
The second reverses the ban on travel from terrorist hotspots, including Iran, Libya, Syria, Yemen, and Somalia, in addition to North Korea, Chad and Venezuela. The ban was put into place in 2017 against governments who could not provide proper documentation, vetting or identification information for citizens traveling to the United States. It required that "baseline for information sharing to support visa and immigration vetting determinations" be established, that passports were secure and that governments worked to provide information about suspected terrorists.
Let's get those terrorists in here, says Biden.
Biden is determined to destroy jobs, and just wiped out 11,000 of them:
Democrats are uniquely deft at destroying the American economy, but President Joe Biden just might shatter the record for the fastest time to do so.

After taking the oath of office Wednesday, Biden was expected to sign several executive orders meant to undo the work of his predecessor, including orders to roll back protections for the unborn and dismantle border security.

However, it was Biden's executive order to rescind the permit for TC Energy to build the Keystone XL pipeline that may be the largest hit to the economy, costing as many as 11,000 Americans their jobs, including 8,000 union positions. (Those figures come from an October TC news release estimating the number of jobs that pipeline construction would add to the economy in 2021.)
He also will shut down leasing in the Arctic.
He is determined to make the US energy dependent again and raise the cost of gasoline and heating one's home.
Biden is determined to burden the American taxpayer with re-entry into the Paris Accord despite success in reduction in pollution without it
Yesterday, The United Nations released its Emissions Gap Report 2020, an annual assessment of contributions to greenhouse gas and carbon emissions. The report has some notable information amid an array of complicated projections that may or may not come true. It claims, for instance, that "despite a brief dip in carbon dioxide emissions caused by the COVID-19 pandemic, the world is still heading for a temperature rise."

But for the United States, the real value in this report is as an advisory that it need not join the Paris Climate Accord. This report is evidence that, instead, the U.S. should just keep doing what it is doing to cut its own emissions. The U.S. is the most successful major country at mitigating its own pollution, and the U.N. shows this.
Biden is determined to turn the military into a politically correct joke of a social psychology experiment.
President Joe Biden will soon reverse the ban on transgender people serving openly in the military, White House press secretary Jen Psaki said in a statement Wednesday.

While the reversal was not one of the 15 actions the new administration announced it would take Wednesday, Day One of the Biden presidency, Psaki said it would be among the "additional executive actions" that will be taken "in the coming days and weeks."
And he is determined to destroy women's sports and the lives of biologic women. Biden is determined to force "women' with penises into women's rest rooms, showers and dorms.
That's really worked out well for some.
Trans woman jailed for 15 years for rape that still gives victim nightmares

Michelle Winter, 49, of Buttermel Close, Godmanchester, Cambridgeshire, raped the woman at the same address last year on May 16. The victim reported the attack to the police the following day where officers noticed she was covered in bruises. She told them she still had nightmares about the incident and had since woken up screaming 'get off me'.

Officers worked closely with staff at The Elms Sexual Assault Referral Centre to support the victim and build a case against Winter. Winter, who identifies as a female but has male anatomy, was jailed for 15 years for charges of rape and assault occasioning actual bodily harm on January 15.
Gender dysphoria is now being mainstreamed. Look again the picture at the top of the post. Those two are now free to compete in wrestling, weight lifting and basketball. Biologic males with male anatomy competing with women and invading the personal space of women.
So let's summarize. Biden is determined to make us less safe, import more terrorists, import more drugs, raise the cost of energy, turn a blind eye to human trafficking and render societal norms.
Now Americans will have to wait until March for the COVID relief package.
Democrat lawmakers expect to fail on providing another round of coronavirus relief until March despite President Joe Biden outlining a $1.9 trillion relief measures last week, Punchbowl News founder Jake Sherman reported Wednesday.
Oh, and more than 8,000 have died of COVID on Biden's watch.
It's a hell of a start.