The proof is now out there. Hunter Biden sold access to his father the Vice President to a Ukrainian oligarch and then his father extorted Ukraine to fire the prosecutor looking into that access sale or Ukraine would not receive a $1 billion aid package.


Hunter Biden introduced his father, then-Vice President Joe Biden, to a top executive at a Ukrainian energy firm less than a year before the elder Biden pressured government officials in Ukraine into firing a prosecutor who was investigating the company, according to e-mails obtained by The Post.

The never-before-revealed meeting is mentioned in a message of appreciation that Vadym Pozharskyi, an adviser to the board of Burisma, allegedly sent Hunter Biden on April 17, 2015, about a year after Hunter joined the Burisma board at a reported salary of up to $50,000 a month.

"Dear Hunter, thank you for inviting me to DC and giving an opportunity to meet your father and spent [sic] some time together. It's realty [sic] an honor and pleasure," the e-mail reads.

An earlier e-mail from May 2014 also shows Pozharskyi, reportedly Burisma's No. 3 exec, asking Hunter for "advice on how you could use your influence" on the company's behalf.

The blockbuster correspondence — which flies in the face of Joe Biden's claim that he's "never spoken to my son about his overseas business dealings" — is contained in a massive trove of data recovered from a laptop computer.

…Less than eight months after Pozharskyi thanked Hunter Biden for the introduction to his dad, the then-vice president admittedly pressured Ukrainian President Petro Poroshenko and Prime Minister Arseniy Yatsenyuk into getting rid of Prosecutor General Viktor Shokin by threatening to withhold a $1 billion US loan guarantee during a December 2015 trip to Kiev.

"I looked at them and said: I'm leaving in six hours. If the prosecutor is not fired, you're not getting the money," Biden infamously bragged to the Council on Foreign Relations in 2018.

"Well, son of a bitch. He got fired."
About 1:20 in
Twitter and Facebook are blocking the story. I just tried to tweet the NY Post link. This is what happened
It's happening to everyone


That wasn't good enough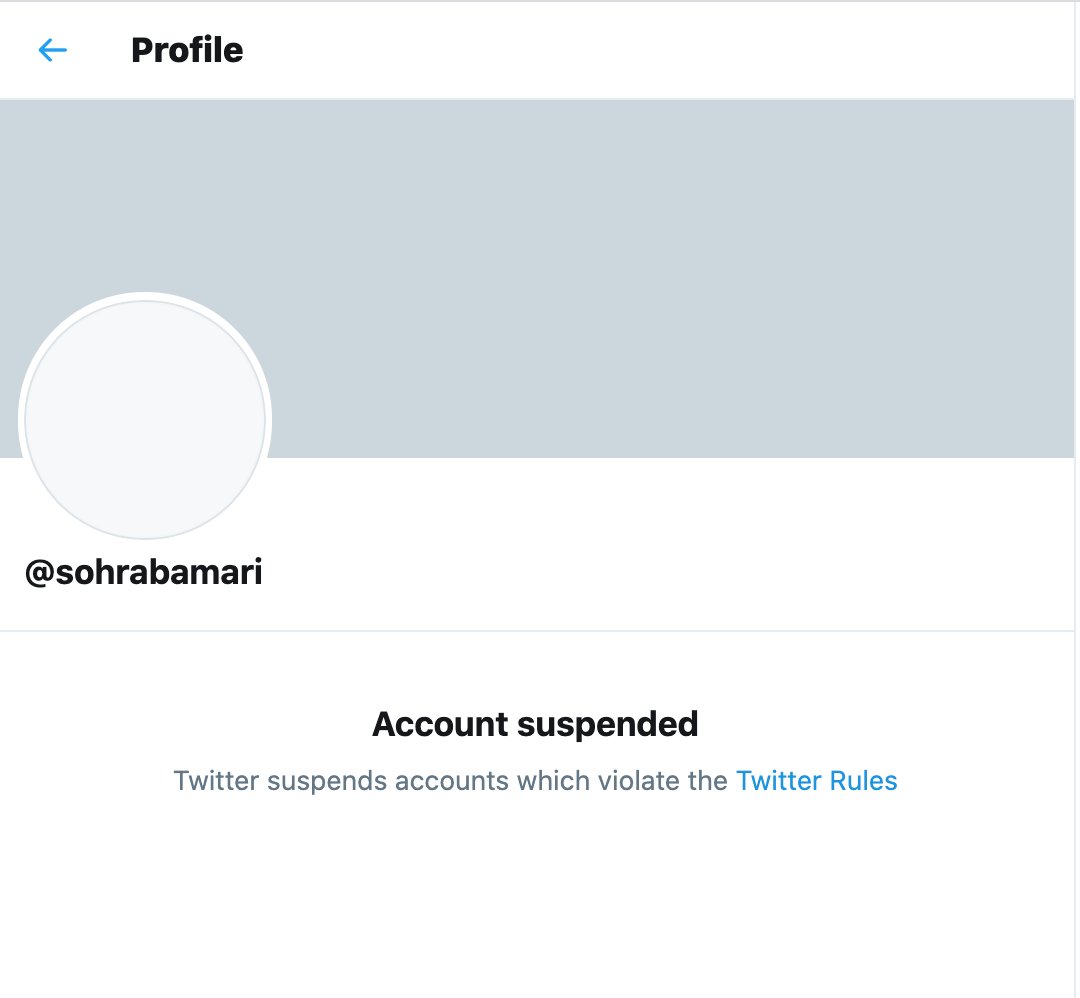 And there's this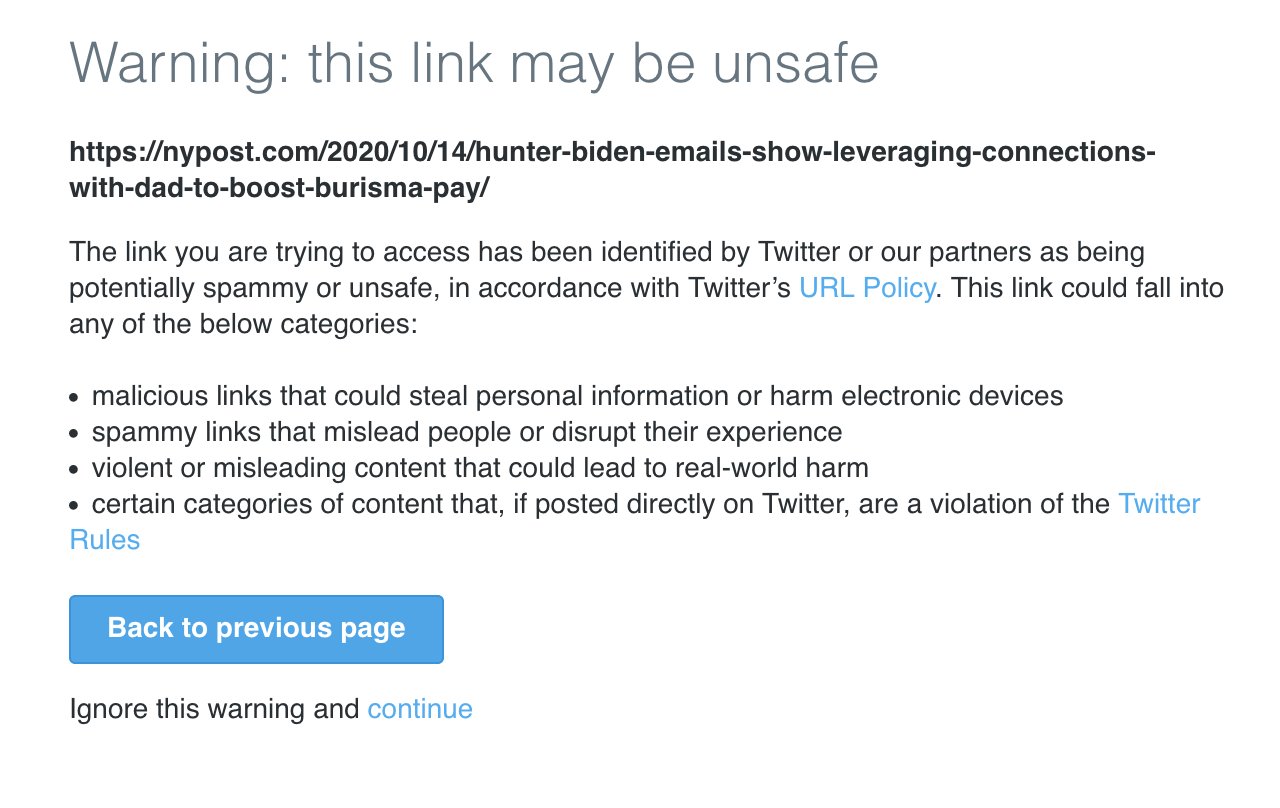 and this
WATCH: Twitter is blocking users from posting an news story they don't like. pic.twitter.com/359PdR5ttv

— Abigail Marone 🇺🇸 (@abigailmarone) October 14, 2020
CNBC noticed
Facebook and Twitter on Wednesday limited the distribution of a New York Post story that claims to show "smoking gun" emails related to Democratic presidential nominee Joe Biden and his son.

…

The editorial decision to reduce the spread of the story is a significant one for Facebook. The social media company has long professed to stand for freedom of speech and rejected the idea that it be an arbiter of truth.

But the company has pulled a 180 recently, banning numerous types of problematic content on its services, including anti-vaccination ads, Holocaust denial, and pages and groups espousing the QAnon conspiracy theory.
Never did either actively block any of the Russian collusion or pee pee dossier bullsh*t which had far less evidence than this.
But here's Hunter with a meth pipe


Post any of this on Facebook and you will be suspended.
Section 230 must be eliminated.
ADDED MUST READ BY CURT:
🧵Thread🧵

The bombshell @nypost story about Joe & Hunter Biden has caused some bluechecks to suddenly worry about pushing a story that may not be true.

Where was that sentiment during the Russian collusion hoax?

Your latest class of the Hypocrisy Hall of Fame. #HypocrisyHOF pic.twitter.com/ytkBBOCMGE

— Drew Holden (@DrewHolden360) October 14, 2020