The day after Christmas California police officer Ronil Singh was gunned down by an illegal alien.
The Newman Police Department and Stanislaus County Sheriff's Department are searching for an illegal alien accused of murdering a California police officer a day after Christmas.

Newman, California Corporal Ronil Singh, 33-years-old, was shot and killed by the illegal alien suspect, whose name has not been released by law enforcement officials.

According to law enforcement, Singh stopped the illegal alien during a routine traffic stop to check if the suspect was driving drunk in the city of Newman, about 100 miles out of San Francisco.

Over his police radio, Singh called out "shots fired" and as police arrived at the scene of the traffic stop, they found the officer on the ground with a gunshot wound. Singh was transported to a nearby hospital where he later died.

Stanislaus County Sheriff Adam Christianson called the killing a "senseless act of violence" during a Thursday press conference and confirmed the illegal alien status of the officer's accused killer.

"Unlike Ron, who immigrated to this country lawfully and legally to pursue his lifelong career of public safety, public service in being a police officer, this suspect is in our country illegally," Christianson said.

"He doesn't belong here," Christianson said. "He's a criminal. We will find him. We will arrest him and we will bring him to justice."
Singh leaves behind a wife and and an infant child. democrats don't give a rat's ass about him and the others murdered by illegals.
Their names read like unhealed wound: Kate Steinle, Jamiel Shaw, Brandon Mendoza, Mollie Tibbits, Grant Ronnebeck, Joshua Wilkerson and many more.
Last year Laura Wilkerson, the mother of Joshua Wiklerson, confronted Nancy Pelosi about her son being tortured and murdered. Pelosi dismissed her concerns saying "These are law-abiding citizens". They are?
A California sheriff whose officers were led on a wild chase earlier this week by a twice-deported illegal immigrant killer says cops are "very frustrated" with sanctuary state laws preventing them from working with Immigrations and Customs Enforcement agents.

The comments from Tulare County Sheriff Mike Boudreaux come following the death of Gustavo Garcia, a 36-year-old who police say embarked on a 'reign of terror' robbing a convenience store, shooting and killing a person and firing at buildings before crashing a truck that he had stolen. The day-long crime spree that began Sunday in the Fresno area also left five injured, including one critical, and Lindsay Police suspect Garcia was involved in an additional murder there.

During the chase Monday that ended in the crash that left Garcia dead, he drove the wrong way at speeds of up to 100 mph and hit four other cars – something that he appeared to have done on purpose, police said.

"We are very frustrated with the fact that the way the laws are set up currently that law enforcement hands are tied," Boudreaux said Wednesday, noting that in years past, Garcia – who had been in police custody shortly before the rampage — would have been handed over to ICE in cooperation with them.
democrats are hollow, completely unprincipled, amoral people. They hate Trump more than they care for Americans. There is no other way to put it. Here are a number of examples of liberal icons railing against illegal immigration when Donald Trump wasn't President.
https://youtu.be/gISMNv3qm8M
Here's an idea of how extreme democrats have become
It wasn't always this way. There was a time they almost seemed to care about the country's security.
In 2006 Congress passed the Secure Fence Act, which mandated the construction of multilayer pedestrian fencing along about 600 miles of the U.S.-Mexico border. It passed with big, bipartisan majorities: 283 votes in the House and 80 in the Senate. Some top Democrats who are still in the Senate today supported the fence: Chuck Schumer, Dianne Feinstein, Ron Wyden, Debbie Stabenow, and Sherrod Brown.
But like I said, seemed to care
Just the next year, Congress made clear it didn't really mean what it said. The new law was amended to make fence building optional.
Then when obama was President…
In 2013, Congress got back into the fence game. The Gang of Eight comprehensive immigration reform bill included something called the "Southern Border Fencing Strategy." It called for 700 miles of at least single-layer pedestrian fencing along the border. It wasn't a standalone measure; the fence was to be part of a broader package of border security measures alongside provisions that would create a process by which the nation's 11 million illegal immigrants would ultimately gain a path to citizenship.
It went nowhere. Pelosi now calls border security "immoral." democrats are determined to flood the US with as many unskilled, illiterate and infected illegals are possible and then convert them into welfare-dependent voters.
Right now the US spends $18 billion per year for illegal alien health care. Right now 62% of illegals receive welfare benefits:
More than half of households headed by immigrants in the county illegally, or 62 percent, received welfare benefits in 2012, according to a report released by the Center for Immigration Studies.

In the same time period, 49 percent of households headed by legal immigrants received welfare benefits, while 30 percent of households headed by natives received the same.

The report evaluates data from the Census Bureau and found that illegal immigrant households benefit mostly from food programs like food stamps and Medicaid through their native-born children.
This is before we even speak of drugs, which we have already addressed. How bad have democrats gotten? 70,000 Americans are dying every year from the fentanyl and opioids flooding the US from China via the Mexico border. democrats not only want that to continue and expand, they want to do away with ICE. What has ICE done for you lately?
The latest U.S. Immigration and Customs Enforcement (ICE) Removal Operations Report, covering Fiscal Year 2018, shows that ICE conducted 256,085 removals of illegal aliens and this included 42 removals of "known or suspected terrorists" and 5,872 removals of "known or suspected gang members."
Yet, they insist there will not be one penny for the wall. democrats are horrible, wretched beings. In response, Trump threatens to shut down the border if no funding for the wall is appropriated.
That is the best news I've heard all day.
The greatest irony of all? Ronil Singh came to the this country as a legal immigrant in search of the American dream.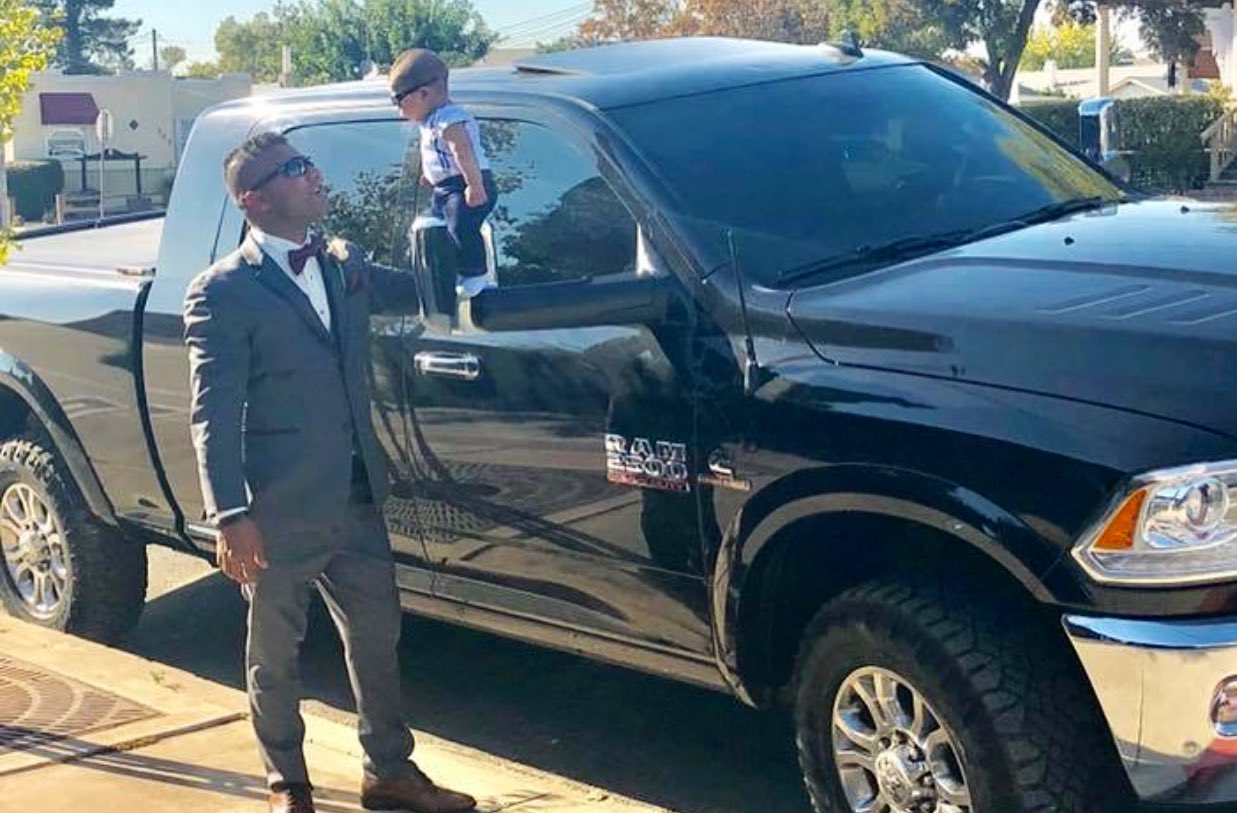 democrats proudly wear his blood on their hands.