You all remember Wisconsin. it's the state that Hillary Clinton dismissed in her 2016 campaign for the Presidency. Not once did she campaign in the state. She took it and it's voters entirely for granted.
Those days are gone.
Hillary is back and she is going to visit Wisconsin, but this time it's for different reasons- the two things she cares more for than anything.
Herself and her money.
Hillary is launching a book tour, you see, and it will be "surprisingly funny."
Hillary Clinton is coming to the Riverside Theater Nov. 9 to talk about her new book "What Happened."

"Hillary will pull the curtain back on a story that's personal, raw, detailed and surprisingly funny," a news release announcing the appearance says.
Tickets for this wonderful opportunity run as high as $1200:
Hillary Clinton will be back in the spotlight this fall for an unprecedented, big-ticket book tour for her new tome What Happened, with tickets priced as high as $1,200.

On Monday, the ex-Democratic nominee announced 'Hillary Clinton Live,' a 15-city tour, which includes stops in a handful of states she lost in the election last year.
She plans to provide those in three Canadians cities a chance to pony up for $3000 Canadian as well. It is reported that she'll explain why she lost:
Promotional materials for her first stop, at the Warner Theatre in Washington, D.C., promises Clinton plans to 'let loose' and tell her audience a 'personal, raw, detailed and surprisingly funny story' of her election loss and recovery.
Some aren't taking this too well:
https://twitter.com/SophieRo3/status/902182042632376325?
https://twitter.com/VinceGottalotta/status/902196655725871104?
https://twitter.com/Mcschweety/status/902187751734251522?
There are more at the link.
If you'd rather save the $1200, here's a list of those Hillary blames for her loss: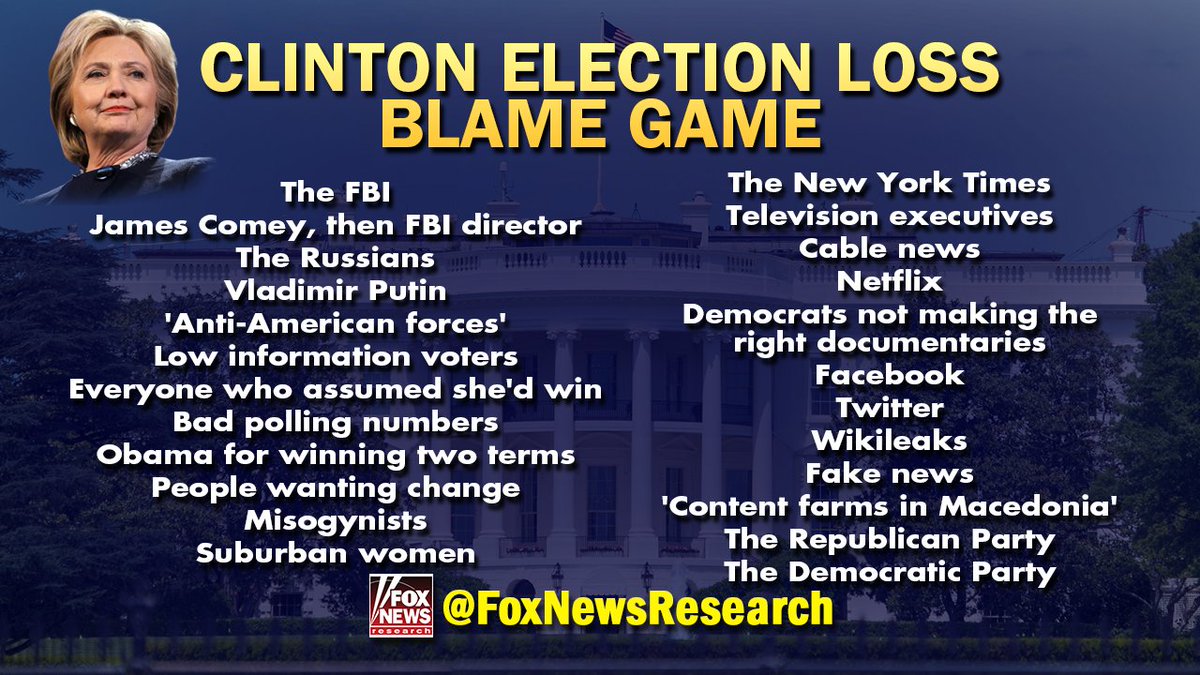 That's surprisingly funny too. But her avarice is is neither surprising nor funny.
But, as the great philosopher Al Gore once said, "A zebra does not change its spots."