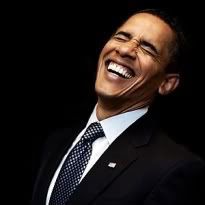 Today, we can all agree, our country is currently in an economic hole.
For a wide variety of reasons we are facing very difficult decisions ahead.
After senselessly wasting trillions of our hard earned money and having nothing to show for it beyond an increased debt load, Mr. Obama recently claimed that he was going to focus on debt and deficit reduction.
If that is true, then why, oh why Mr. President are you leaving on a trip which will cost us $200 million per day?
Mumbai: The US would be spending a whopping $200 million (Rs. 900 crore approx) per day on President Barack Obama's visit to the city.

"The huge amount of around $200 million would be spent on security, stay and other aspects of the Presidential visit," a top official of the Maharashtra Government privy to the arrangements for the high-profile visit said.

About 3,000 people including Secret Service agents, US government officials and journalists would accompany the President. Several officials from the White House and US security agencies are already here for the past one week with helicopters, a ship and high-end security instruments.
$200 million per day?
Dozens of aircraft? Hundreds of hotel rooms? Three thousand plus in the traveling entourage? Multiple Marine One helicopters which must be taken apart, flown over to India, and then reassembled?

Mr. President, please allow me to speak for a large portion of the American people for just a moment.
Have you no shame sir? Just stay home.
We work hard for the dollars that you, and your Congress, are frittering away so carelessly and cavalierly.
We the People provide you with some pretty fancy living arrangements there at 1600. You should just stay home.
Stay home and work on what is important.
Better yet, stay home, go play some golf, and save us $200 million per day in the process.
If there's something really important that you need to discuss with the folks in India, pick up the phone and call them.