We all know that the Leftists like to promote recycling right?
Well, in a beautiful demonstration of reduce-reuse-recycle irony, someone at the NRCC took San Fran Nanny Pelosi's 2003 letter to President Bush and did a little rewording.
Enjoy.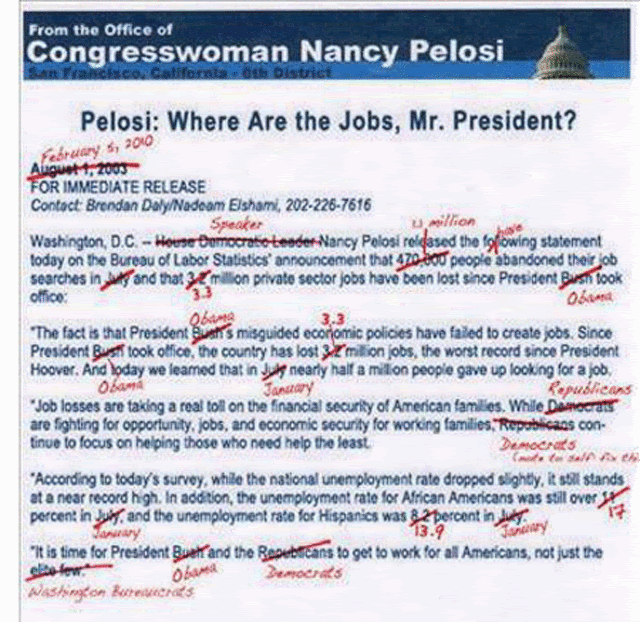 (Somewhat larger version here.)
Bush's 6.3% unemployment rate, and it's subsequent steady decline, are looking even better now than they did then.
Right Nancy?