Today, April 21st, is Yom Hashoah Day, the day of remembrance.
This day is designated by the Jewish people to remember those who were lost in the Holocaust.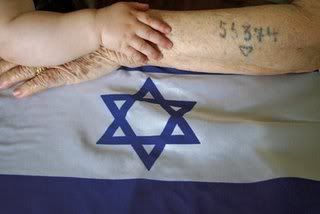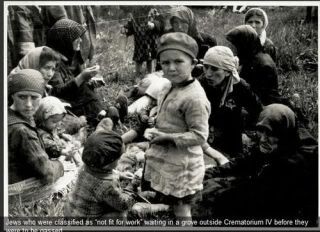 Jews who were classified as "not fit to work" waiting in a grove outside of Crematorium IV before they were to be gassed.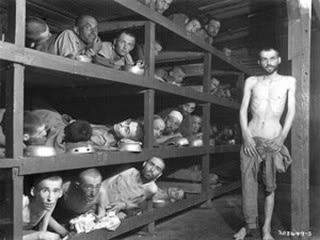 'Men to the left! women to the right!' Eight words spoken quietly, indifferently, without emotion. Eight short, simple words. Yet that was the moment when I parted from my mother. I had not had time to think, but already I felt pressure of my father's hand. We were alone. – Elie Weisel, Night

I am not Jewish. I was born into and raised by a Christian family but have always had very close Jewish friends. My friends welcomed me into their homes and families and I became very aware of their deeply rooted traditions and the reasons behind them. As a Christian, and a believer in the Old Testament, I was able to relate to these traditions because Christians share a heritage with the Jewish people.
My friend Judy's mother, Marilyn, lost all of her family with the exception of one uncle in the concentration camps. Marilyn vividly recalls how they were herded up with nothing more than the clothes on their backs. She tells of how they were packed shoulder to shoulder in cattle cars and hauled away. She has told me the stories of how her grandparents stitched diamonds and gold into the hems of their coats and dresses in an effort to keep them away from the Germans.
If you haven't read Elie Wiesel's book Night, I encourage you to do so. It is a haunting account of his first person experiences at the hands of the Germans.
The following photographs are from The Auschwitz Album. This is the only surviving photographic record of what went on withing Auschwitz as it was happening.
In a world where Jewish people are still hated and targeted for nothing more than their heritage and religious beliefs, we must never forget what can happen when evil is allowed to run rampant.
h/t – Atlas Shrugs for the first picture.