Who arranged Reverend Wright's speaking engagement at the National Press Club?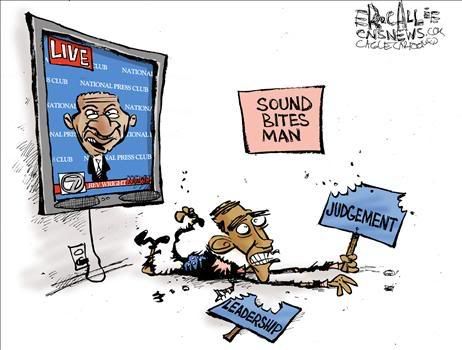 Barbara Reynolds, a former USA Today editorial journalist who just happens to be
1. A Minister
2. A Hillary Clinton Supporter
3. A Woman who has her own Personal Blog
According to DD2, Reynold's blog was taken down at 9:30am this morning (link to her website; also, while checking cached posts, this link to her blog works). He copied down one paragraph from her blog, before it happened:
"Like many African American women, I have struggled with the dilemma of selecting a black man or a white woman to go against warmonger Sen. John McCain. My problem was that both Senators Obama and Clinton are darn good. Finally I voted for Senator Clinton. My first reason was that as seductive as Obama's mantra of hope, the Clintons legacy of help is more substantive and stronger. Hope by definition is not based on facts. It is an emotional expectation. Things hoped for may or may not come. But help based on experience trumps hope every time. How do you abandon someone like Hillary Clinton, who at every opportunity worked for causes benefiting the poor, especially children? Her work began in her early days with her mentor Marian Wright Edelman, founder of the Children''s Defense Fund and at Yale Law School, where she pursued children''s studies. Early on her stated life's goal was to be a "voice for America's children."
*UPDATE* The blogspot link appears to work now; but the last entry shown is dated April 2nd.  Did anything get deleted?
Blogging:
Bookworm Room
Our World as We See It
The Anchoress
The Strata-Sphere
Wizbang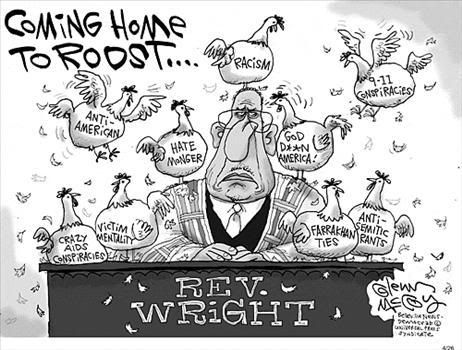 A former fetus, the "wordsmith from nantucket" was born in Phoenix, Arizona in 1968. Adopted at birth, wordsmith grew up a military brat. He achieved his B.A. in English from the University of California, Los Angeles (graduating in the top 97% of his class), where he also competed rings for the UCLA mens gymnastics team. The events of 9/11 woke him from his political slumber and malaise. Currently a personal trainer and gymnastics coach.
The wordsmith has never been to Nantucket.