So if I raise my fist I get a statue?
An act of political protest 37 years ago this week now stands as a permanent tribute to two Olympic legends at San Jose State University.

Tommie Smith and JOhn Carlos are best remembered for raising their fists in the air at the 1968 Olympics in Mexico City.

That message is now immortalized in a statue standing more than 20 feet tall at San Jose State University.

Carlos and Smith, now in their 60s, say the tribute almost makes up for being banned from the Olympics and ostracized at home.

The statue allows current SJSU students to stand alongside the larger-than-life figures of Carlos and Smith.
More leftist crapola. Ostracized? The leftist MSM has been celebrating them for 30 years and they still play the victim…pathetic.
Looks like San Jose has another statue: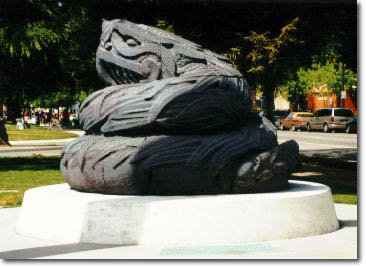 It appears that both statue's are from the same category.