It has been disclosed that Rachel Dolezal, the head of the Spokane NAACP, is actually white and according to her brother lives in "blackface."
Liberals are falling all over themselves defending her which begs the question- why wasn't blackface always cool?
Remember this?
Didn't go over so well, despite Whoopi's involvement. How about Al Jolson?
What about Ben Vereen, who really is black?
Didn't sit well with many people. Sarah Silverman?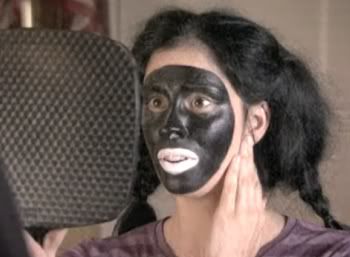 C. Thomas Howell?
Robert Downey Jr.?
Downey's appearance took a lot of heat.
Most of these appearances caused a considerable stir and some resentment and outrage on the part of the liberal community, but only Dolezal's actions were blatantly deceptive yet she is the one being defended by the liberal establishment.
Like I always say, you can't spell liberal without the letters H Y P O C R I T E.