Hillary Clinton has said some stupid things but this is simply astonishing:
"This is what we call smart power," Clinton said to a small audience at Georgetown. "Using every possible tool and partner to advance peace and security. Leaving no one on the sidelines. Showing respect even for one's enemies. Trying to understand, in so far as psychologically possible, empathize with their perspective and point of view. Helping to define the problems, determine the solutions. That is what we believe in the 21st century will change — change the prospects for peace."
It leaves you shaking your head:
Former Marine Lt. Col. Oliver North, a Fox News host, said the comments are "irrational."

"I can't think of a presidential candidate who would have said those kinds of things," he said. "Think about December 7, 1941 and then FDR going to the Congress of the United States the next day saying, 'We need to have more empathy for Japan.'"
Can you imagine George Bush standing atop the rubble of the World Trade Center with his bullhorn saying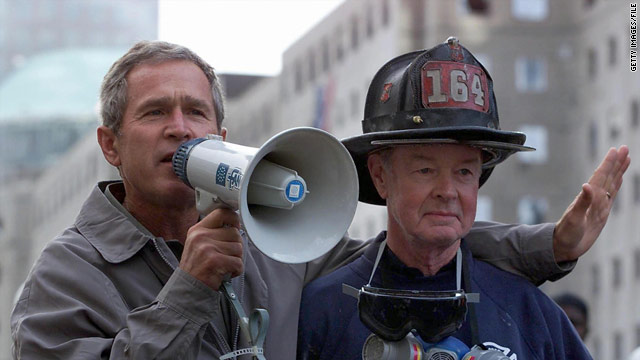 "I hear you! And soon the people who took these buildings down will be getting more respect and empathy from us!"
Sweet Jesus.
Hillary's version of smart power is respecting those who just murdered Luke Somers.
Hillary's version of smart power is empathizing with those who behead children.
Hillary's version of smart power is not sidelining those who hang gays.
That Hillary is a hard line leftist is no secret, but that blow to her head has clearly left more damage than she has let on.